A ground-breaking blade system

With TP OPTICUTTM you get two important benefits: an even more uniform chip quality and a lower fuel consumption level
The latest newcomers in the TP Wood Chipper portfolio are all designed with the TP OPTICUTTM blade system.
Instead of placing one or two long blades on the rotor disc, the chipping is performed with smaller blades that are displaced on the rotor disc. This way there is always a blade interacting with the wood, causing less vibrations and a more steady strain on the machine.
This construction leaves you with two important side effects:
a lower fuel consumption level
a more uniform chip quality highly suitable for heating purposes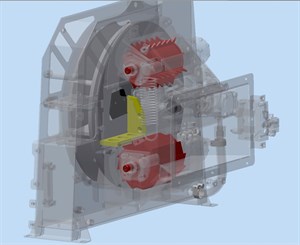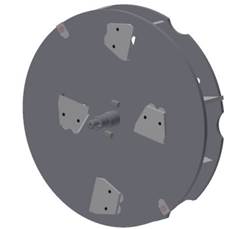 Here two blades are placed on the inner part and two 
on the outer part of the disc. Chopping the wood in 
smaller pieces gives a very steady strain on the machine.
Did you know?
The TP OPTICUTTM blade system is standard on 
TP 165 / 175 / 215 / 280 / 320 / 400 models